lovely design
is an adorable handmade paper goods company run by sharilyn wright, featuring hand-bound notebooks (and more!) from found papers, vintage maps, and ephemera.
she retails all over, but her
lovely mailorder online shop
is perfect if you can't find lovely design in your city. it makes me sad that most of her shop is sold out! the one item that's still available is this nifty
beautiful confiers exercise book
for $25.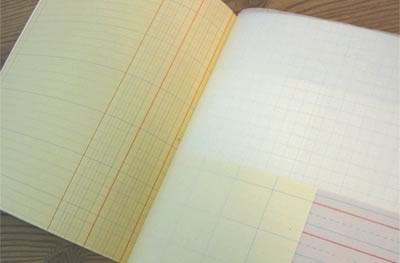 i wish this found paper file was still available: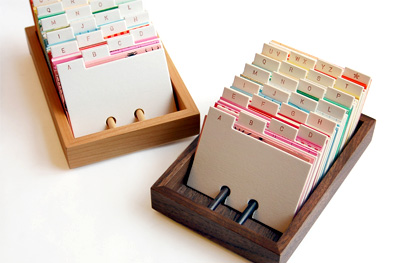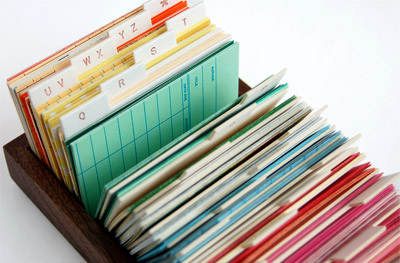 sharilyn has some really fun extras on her site about her
process
, including a
paper chase section
.
in it there are brief details, circumstances and locations of all her aquired papers. i love this idea! i'm a collector of scrap papers myself, i never can seem to throw away the little extra pieces because they're too lovely. i keep them around, just in case.
sharilyn, update your shop soon! i can't wait to see more from
lovely design
.